https://www.facebook.com/105797324127619/posts/149759193064765/
Bedazzled Cleaning Services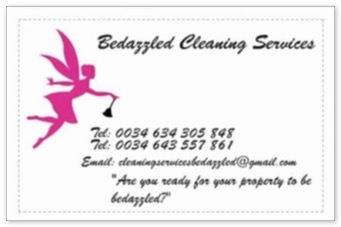 Charlotte och hennes kusin har tagit över familjfirman som hjälper till med mesta för att önska er
Och era gäster välkomna.
Flera års erfarenhet och med en genuin önskan om att ni ska trivas när ni kommer ner.
Du kan få kontakt med Charlotte via oss eller direkt på telefon: (+34)
634 30 58 48
eller mail:
CleaningSevicesBedazzled@gmail.com


Bedazzled Cleaning Services
Manuel Perez Rico has been with us since we moved into our townhouse in Torrox.
He has been a great resource, not only for us, but also for our customers; even after we have left the customers and their projects.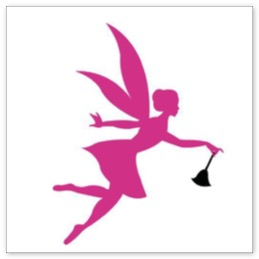 Let your property be "Bedazzled"
We provide a friendly professional service with the highest standard of cleaning
☺️
Offering different services
ranging from domestic cleaning to management of properties.
Check out our Facebook page or contact us for more info
☺️
The services they can provide is as follows:
You can get in touch with Charlotte through us or direct on phone:
(+34)
634 30 58 48
or by mail:
CleaningServicesBedazzled@gmail.com