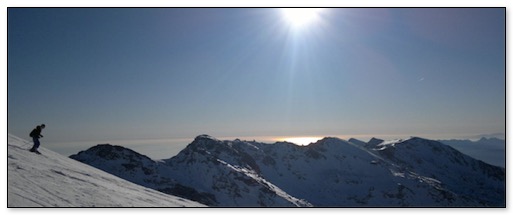 Åka skidor i Spanien? Palmer på Nordpolen?

Do skiing in Sierra Nevada? Palms on the North Pole?
Inget problem, men Nordpolen får vi hoppas förblir så kall som möjlig :)
Inom en till enochenhalv timme från området så hittar du en av Europas sydligaste skidområden.
Skidåkning helt in i maj från sista dagarna i november.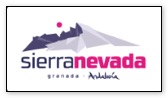 Från Nerja tar det ca. 1,5 timme att köra bil helt upp till Pradollano som lilla orten heter.
Här kör och parkerar man rakt in i ett underjordisk garage där man betalar pr. timme.
Byt till skidkläder i garaget och ta hissen upp till torget där alla affärer, barer och skidrelaterade uthyrningsställen erbjuder det som behövs.
Här finns också luckor för köp av liftkort, antigen manuellt eller via automaterna på högersidan.
Det finns två mindre linbanor som tar ca 6-8 per. pr. kabin, en lite upp till vänster och en rakt fram mot pisten som kommer ner från mellanstationen.
Det finns också en stollift upp till övre delen av staden.

No problem, and let us hope that the North Pole still keeps as cool as possible :)
Within an hour and a half from the Nerja area you will find Europes most southern skiing area.
Skiing from end of November till beginning of May.
It takes you about 1,5 hours to get to the village of Pradollano being at about 2.100 m.a.s.
You just drive straight into the underground garage and park/ pay per hour.
You can change into your gear in the garage and take the elevator to the ground level where you find shops, bars and restaurants as well all shops related to skiing of any kind.
There are two cable cars with room for 6-8 people at a time, taking you up to the main area, one a bit up from the Plaza and one straight towards the hill where the slope comes down
There is also a chair lift to the upper part of the town.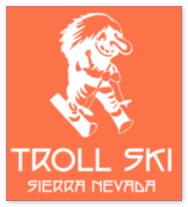 Troll Ski
Det finns en skandinavisk/norsk skidskola i Sierra Nevada, Troll Ski, där du kan hyra en skidlärare för att bättra på åkandet. Den drivs av några glada norrmän som har varit i Sierra Nevada med fem års jubileum i dessa dagar.
Klicka enbart på logo eller länk så kommer du till deras hemsida. Hälsa gärna från oss på Torrox & Nerja Portalen.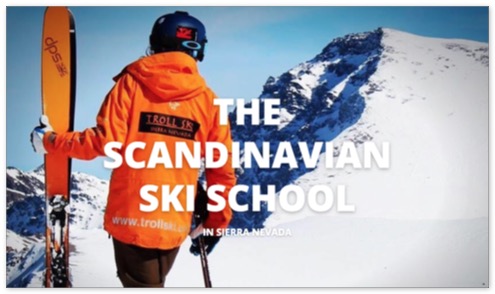 Want to improve your skiing technique? This is a Scandinavian Ski School with trainers that are multilingual. They are celebrating five years i Sierra Nevada. Just click the logos or links and you will come to their homepage or to their FaceBook page for more information and photos.

Här hittar ni väderprognos för Sierra Nevada:
Here you can see the weather forecast for Sierra Nevada: