Estate Agents,
Here we present well renomméd estate agents from the area around Torrox and Nerja:
They are well established, have a reputed business scheme and a full expertise to make safe that
your business is well taken care of and gives you the feel that you are in the best hands.
They can help you to find your lifetime investment as well as giving you the best succes if you want to
sell your property.
So as a Real Estate Agent, why should you chose The Torrox & Nerja Portal to marketing your services?
We will in the future be represented with adds in the three Nordic countries on the most used Internet
sales places:
In Denmark: Den Blå Avis / DBA / dba.dk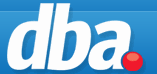 In Norway: FINN / Finn.no

In Sweden: Blocket / Blocket.se

The reason is that the Nordic countries have still a good number of interested buyers that have clear thoughts
to realize their future investment in a house abroad.
In Norway this is said to be 43.000 households over the next ten years that want to buy a second home abroad,
and the figures are estimated to be the same by percentage in the other countries.
This means that these countries represent a market of more than 150.000 new buyers in the years to come.
The need help from Estate Agents, Lawyers and local craftsmen to fullfil their dreams.
Sign up with
The Torrox & Nerja Portal
to get the latest news!