Torrox
is split in two differnet areas, Costa and Pueblo.
Torrox Costa
is down by the coast as indivated by the name. It is more modern and has grown from a very small village in the fifties to a well
functioning resort with a magnificent long promenade alogside the beach all the way to El Morche.
You will find cosy bars and cafés as well as very good restaurants serving the best seafood there is.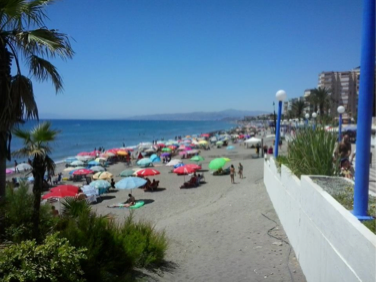 See this video from the area
Torrox and Nerja
Torrox Pueblo
is a couple of kilometers away from the coast and well protected some hundred meters up in the hillside.
You have the gorge beneath it and the center of Pueblo has a lovely square with a fancy fountain, orange trees and 5-6 restaurants,
some are really good!